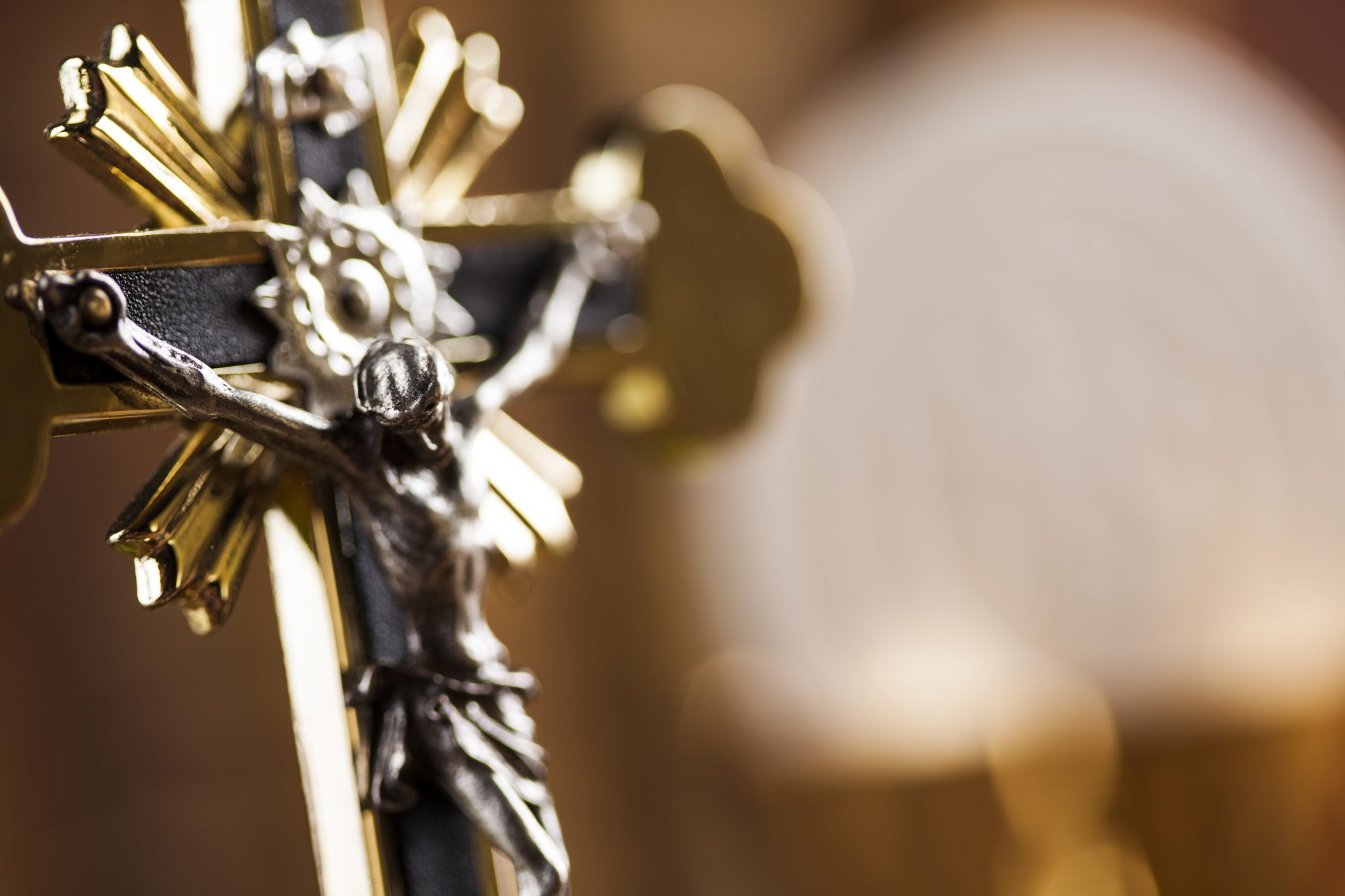 Who We Are
Information Needed – Welcome message or introduction of how cluster came to be should go here.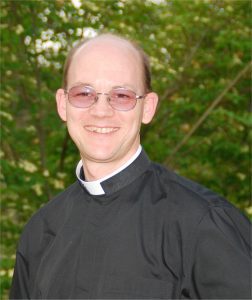 Fr. Matthew Lee became the Pastor for the Champaign County Parish Region (St. Mary's in Urbana, Sacred Heart in St. Paris, St. Michael's in Mechanicsburg and Immaculate Conception in North Lewisburg) on July 1, 2017. He was ordained in 2009, in the last seminary class ordained by Archbishop Pilarczyk. Fr. Matt's first parish assignment was to the Petersburg Parishes in Auglaize and Shelby counties, where he served the parishes of St. Lawrence (Rhine), St. Joseph (Wapakoneta), and Immaculate Conception (Botkins). In 2012 he was assigned Parochial Vicar to St. Maximilian Kolbe church in West Chester. After only one year there, the pastoral needs of the Archdiocese of Cincinnati brought him to Champaign County.
Fr. Matt was ordained at the age of 40. Prior to entering the seminary at Mt. St. Mary's in Cincinnati in 2002, Fr. Matt was a software engineer and network administrator in the U.S. Air Force. During his 12 years on active duty, Fr. Matt was assigned to units in Hawaii, Nebraska, and Germany. Fr. Matt is a convert to the Catholic Faith, entering the Church at the age of 16 in 1985. Born and raised in Logan County, he has one brother and one sister, both of whom have several children. They live in Logan County.
When asked how he got his calling to the Priesthood, the usual answer is, "It's a long story… sometimes God taps you on the shoulder, sometimes He whacks you with a 2 x 4. In my case, it was a Suzuki Grand Vitara going 60 miles per hour with a drunk behind the wheel."
Fr. Daniel P. Hunt is the current Parochial Vicar for the Champaign County Parish Region. He was born in Cleveland, Ohio on June 17, 1956.  He attended Our Lady of Peace and Our Lady of Angels grade schools in Cleveland, and St. Edward High School in Lakewood, Ohio.  He earned a Bachelor of Arts degree from the University of Cincinnati.  He also attended Mount St. Mary's of the West Seminary in Cincinnati, and earned a Master of Divinity degree in 2012.  He was ordained to the priesthood for the Archdiocese of Cincinnati on May 19, 2012.
He served his first assignment as the Parochial Vicar of the Petersburg Parishes, which includes Immaculate Conception (Botkins), St. John the Evangelist (Fryburg), St. Joseph (Wapakoneta), and St. Lawrence (Rhine) from 2012-2016.  Fr. Dan has served as the Parochial Vicar for the Bridgetown Pastoral Region of St. Jude the Apostle and St. Aloysius Gonzaga parishes.
Fr. Dan is the third oldest of seven children (four boys and three girls), and in his leisure time he likes to work out at the gym, golf, bowl, and fish.  His favorite saint is St. Thomas More, and one of his many favorite Scripture passages is from the Gospel of John.  Jesus says, "Do not work for food that perishes but for the food that endures for eternal life, which the Son of Man will give you.  For on him the Father, God, has set his seal." (John 6:27)