Please join us for a Family Fun Day and Super Sizzler Raffle! Saturday, July 17th from Noon-9:00 p.m. There will be a Rummage Sale, Food and Drink, Supper Sizzle Raffle, Carnival Games, Climbing Wall, 220 foot Zip-Line, and a Knight of Columbus Tent!
$10 wrist band you can play all day, except the zip-line, zip tickets are $5 each!
Super Sizzler: Drawing will begin at 1:00 p.m., Tickets cost $50.00 each and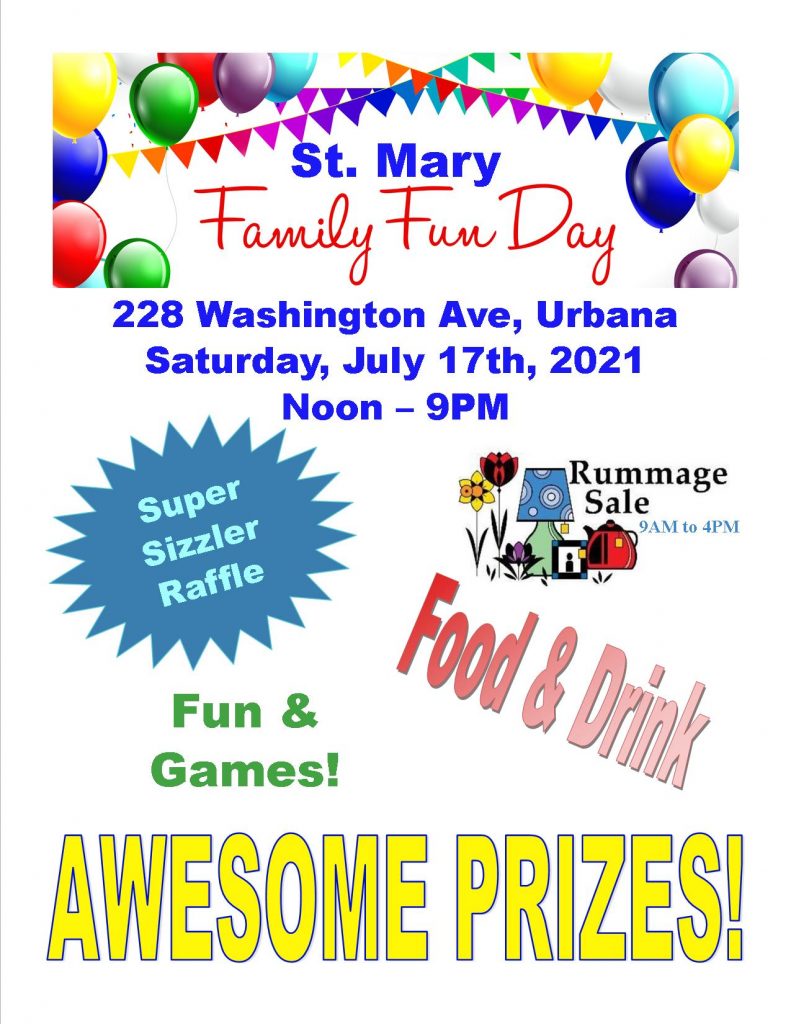 are good for all 50 draws! Each prize is worth at least $250! Tickets on sale now at the Parish Office!
Rummage Sale: In the St. Mary Undercroft from 9:00 a.m.-4:00 p.m. Drop off days if you would like to donate used but in good condition items will be July 5th-9th from noon-3:00 p.m. in the Undercroft kitchen.
Knights of Columbus Tent: Beer Garden, Brats, Gambling, Corn Hole Tournament!